Product configurator
oldbrowser.headline
oldbrowser.warntext
1. Product group
2. Product type
3. Product size
4. Product variant
5. Choose suitable grommets
1. Choose product group
Cable Entry Frames for Cables with Connectors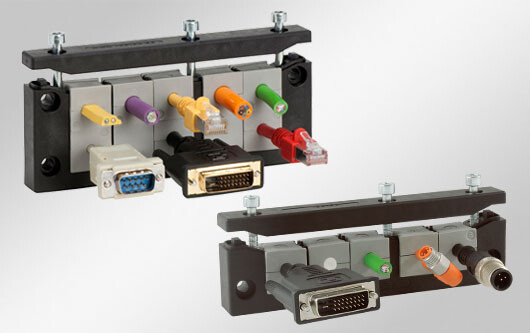 Using the patented grommet based icotek KEL cable entry system, pre-terminated as well as standard cables without connectors can be routed into switch cabinets, control panels or machines. The cables are also sealed (up to IP66 / UL type 4x) and strain relieved.
Select
Cable Glands for Cables with Connectors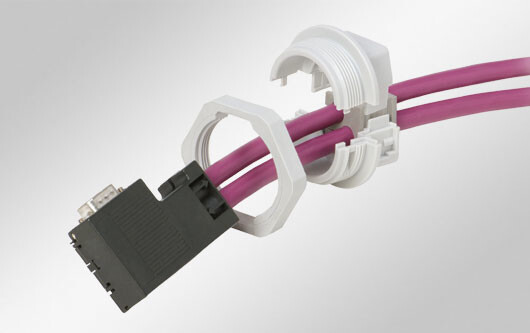 By using split cable glands by icotek pre-terminated cables with diameters from 1 to 35 mm can be quickly routed into enclosures, control panels or machines and be sealed with up to IP66 / IP68 / UL type 4x rated ingress protection (certified according to EN 60529 / UL50-E). In addition, the cable glands serve as strain reliefs on the cable. The split cable glands enable quick and easy assembly which is great for retrofits and maintenance.
Select
EMC Cable Entry Systems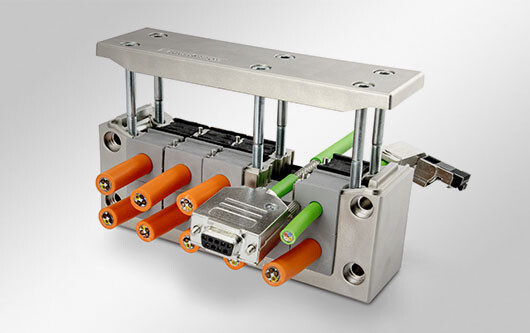 In case of conducted as well as field bound EMI disturbances, our split EMC cable entry systems offers an effective way to divert and block those disturbances and provides an economic alternative to expensive EMC cable glands.
Select