Cable Pass-Through with Brush Seal
Brush Plates and Brush Strips for Enclosures, Server Racks and Machines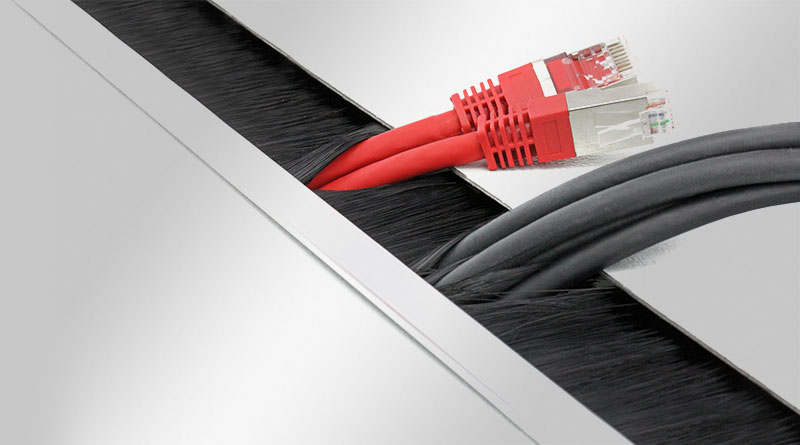 icotek offers cable pass-through solutions with brush seal like brush plates and brush strips that are perfectly suitable for applications where no high sealing rate is required. The icotek brush seal solutions are meant for dust and dirt-proof cable pass-through of lines with or without preassembled connectors. Find out more »
Request your free product sample
icotek Brush Plates & Strips at a Glance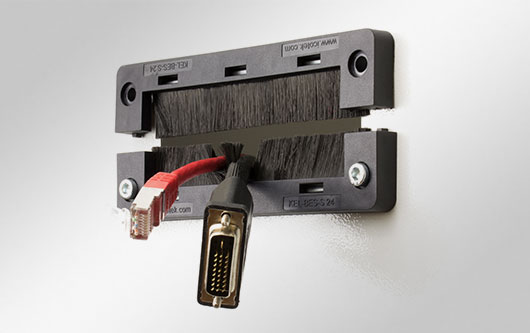 Split Brush Plates for Cable Pass-Through
Suitable for cut-outs of heavy industrial connectors. Mounting via screws or expanding rivets.
» KEL-BES-S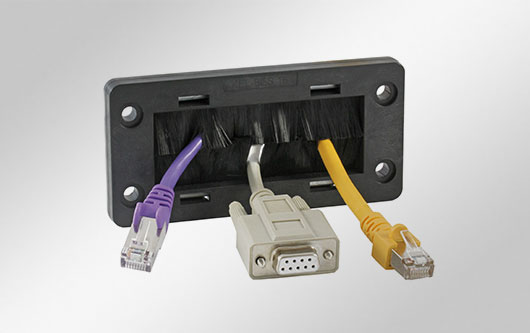 Brush Plates for Cable Pass-Through
Suitable for cut-outs of heavy industrial connectors. Mounting via screws or expanding rivets.
» KEL-BES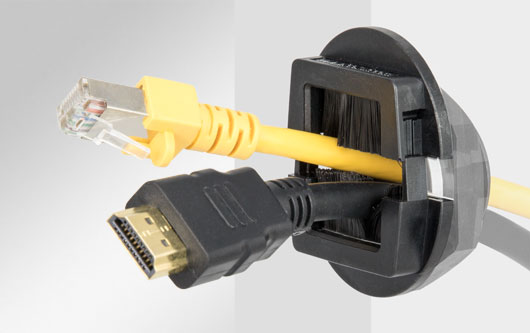 Split Cable Gland with Brush Seal
Split cable gland with brush seal, for metric cut-outs M32/M50. Mounting via locknut or snap-in.
» KEL-BES-S round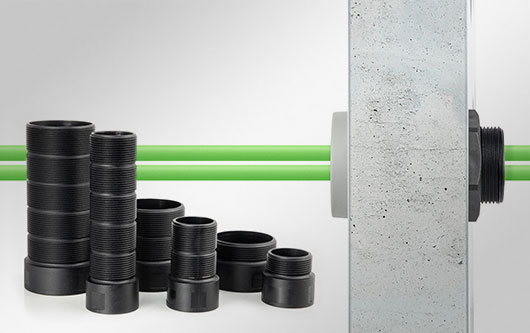 Thread Extension for Cable Glands and Cable Entry Plates, M32 / M50
Custom made thread extension for cable glands and cable entry plates with metric threads M32 / M50.
» TE Thread Extension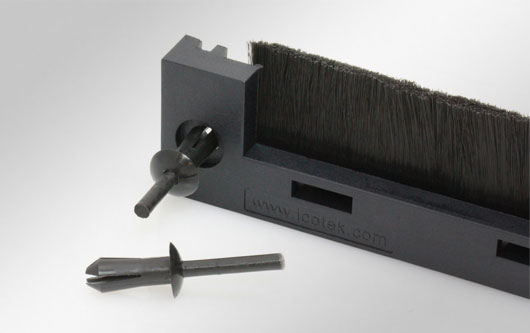 Expanding Rivets
Expanding rivets for mounting of KEL-BES and KEL-BES-S brush plates.
» Expanding Rivets
Brush strips for 10" and 19" server racks
This brush strip from icotek is suitable for installation in 10" or 19" server racks from various manufacturers.
» BES
Universal Brush Strip with Clamp Profile
Universal brush strip for cable pass-through on enclosures, cabinets, server racks, panels, machines. Available in your required length!
» KDR-BES-U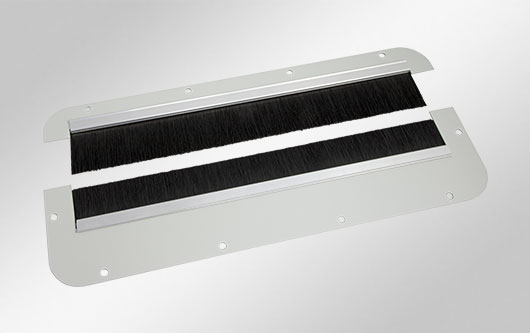 Split Flange Plates with Brush Strips
Split flange plates with brush strips for compact enclosures by Rittal.
» FP-BES-U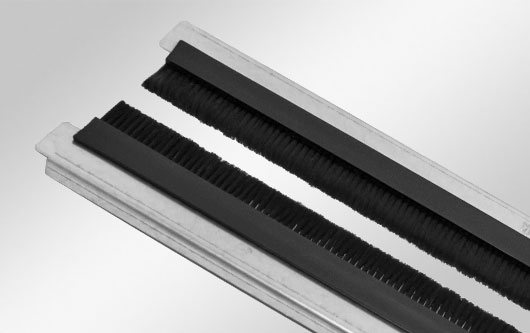 Enclosure Base Gland Plate with Brush Grommet
Split enclosure base gland plate with brush grommets for Rittal TS8 enclosures.
» KDR-BES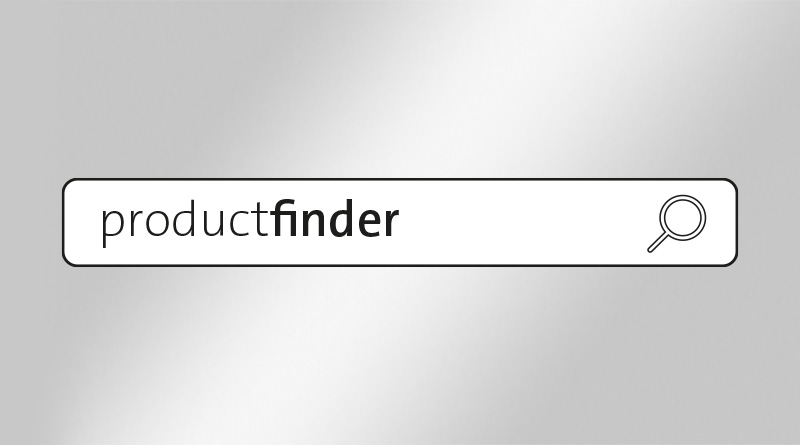 Search and Filter Products with the icotek ProductFinder!
Find the perfect product for your application. Try it now!

Find your product!
Info Guide – Everything You Need to Know About Brush Cable Pass-Throughs
The application areas for a brush based cable pass-through are very versatile, e.g. in an electrical enclosure, a server rack, on a machine wall or on raised floors. icotek brush plates and brush strips are a cost-effective solution for a professional cable management.
The brush seal solutions allow reduced airflow while filtering out dust and larger particulate matter. Thermal protection and visual screening are additional benefits. icotek brush plates also protect cables against wear due to sharp edges of the cut-out.
The rectangular brush plates KEL-BES(-S) match exactly the cut-out dimensions for 10-, 16- or 24-pin standard industrial connectors. For round metric cut-outs M32/M50 icotek offers the split brush plate KEL-BES-S round. It can be either directly snapped into the cut-out or screwed with a locknut.
Brush Strips as Cable Pass-Through for Enclosure Bases
For cable pass-through applications in base areas of enclosures and server racks by numerous manufacturers and for wide cut-outs on machine walls icotek offers the universal brush strip KDR-BES-U. Due to the innovative clamp profile the brush strip can be clamped on any sheet metal edge with a thickness of 1.5 - 2 mm, even in a 90° angle!
The 2-piece enclosure gland plates KDR-BES are supplied with preassembled brush grommets. The base plates are suitable for Rittal TS8 enclosures and are installed with standard Rittal clips.