You are a journalist looking for info on new icotek products or our company? Here you'll find current press releases for download, direct contact to our press department and the possibility to request high resolution product images.
Your Contact Person
Stephan Buchner
Press & Public Relations
Tel. +497175 923800
E-Mail » Press contact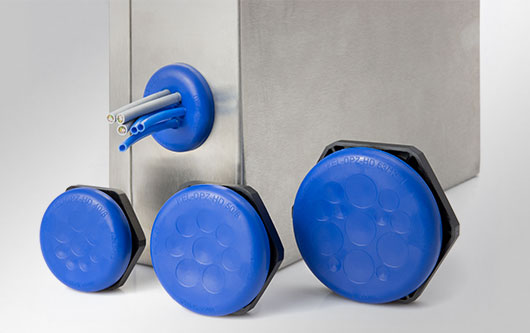 FDA-Compliant Cable Entry Plates from icotek
The KEL-DPZ-HD has been specially developed for the use in the food and pharmaceutical industries. Considering the Hygienic Design guidelines, icotek took great care to make the surface very smooth so that there are no dirt-collecting recesses on the visible side.
Download press release | zip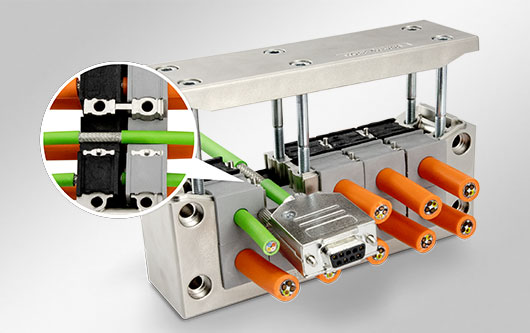 New Split EMC Cable Entry from icotek
The new split EMC cable entry EMC-KEL-DS is based on the well-known KEL-U system from icotek. The EMC-KEL-DS guarantees EMC tightness and at the same time reliably diverts shield-related and field-related interference.
Download press release | zip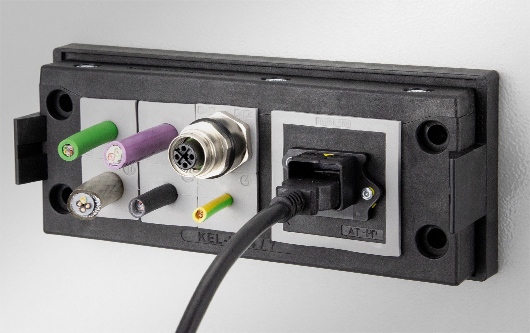 New IMAS-CONNECT™ Adapter Grommets
icotek is expanding its range of adapter grommets for its IMAS-CONNECT™ adapter system to include the AT-PP and the AT-K-M.
Download press release | zip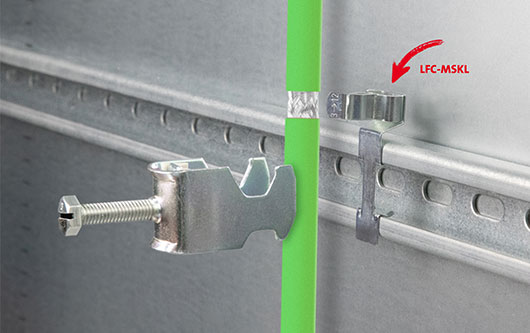 New EMC Shield Clamps for Use on C-Rails
The new EMC shield clamps LFC-MSKL and LFC-SKL are used for mounting with clamps on C-rails. The LFC contacts the cable shield directly on the C-rail. The existing cable clamp can still be used.
Download press release | zip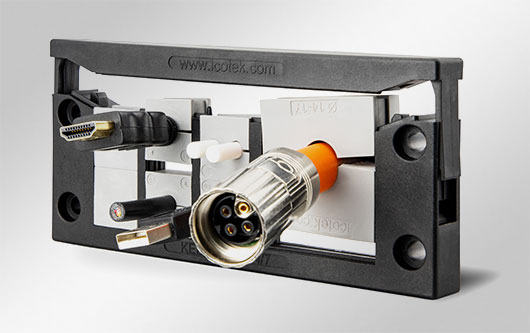 QTMB Grommet: One Size Fits All!
icotek presents its first split multi-range grommets QTMB. At the same time, the company is also presenting new sizes for the screwless pre-assembled cable entry KEL-QUICK. The new QTMB grommet enables the entry of pre-terminated cables into the KEL-QUICK system from icotek.
Download press release | zip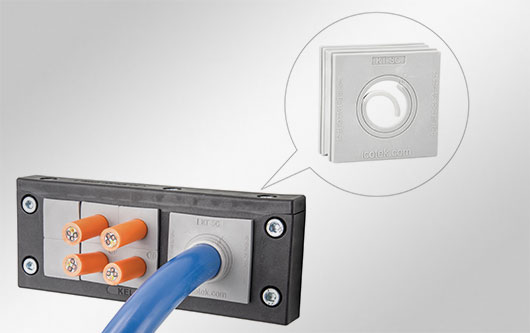 icotek Grommet with Staged Membrane Rings
icotek presents its new cable grommet KT-SC with peelable membrane rings. The new cable grommet KT-SC has removable rings with graduated sealing areas. The new grommet KT-SC is based on the grommet size "KT large" from icotek. It enables the routing and sealing of cables and hoses with diameters from 5 to 28 mm.
Download press release | zip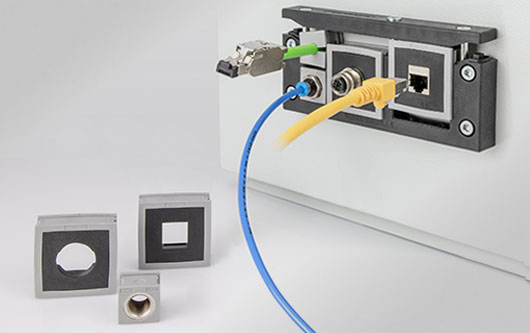 icotek Introduces Modular Adapter System IMAS-CONNECT™
The new IMAS-CONNECT ™ adapter system by icotek is a modular designed grommet system for mounting metric connectors, keystone couplers, hose fittings, pressure compensation elements and much more.
Download press release | zip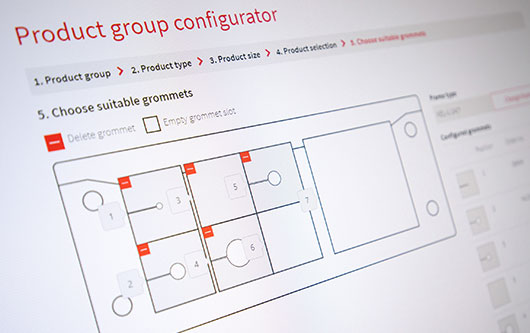 The Product Configurator for Individual Products
With the new online product configurator, customers and interested parties can now customise their split cable entry systems from icotek. You will be prompted to answer a few short questions in order to select the correct configuration for your needs.
Download press release | zip
More News & Services