Products

»

Cable Entry Through Control Panel Base Plates
Cable Entry Through the Control Panel Base
icotek Enclosure Base Plates Increase Safety and Productivity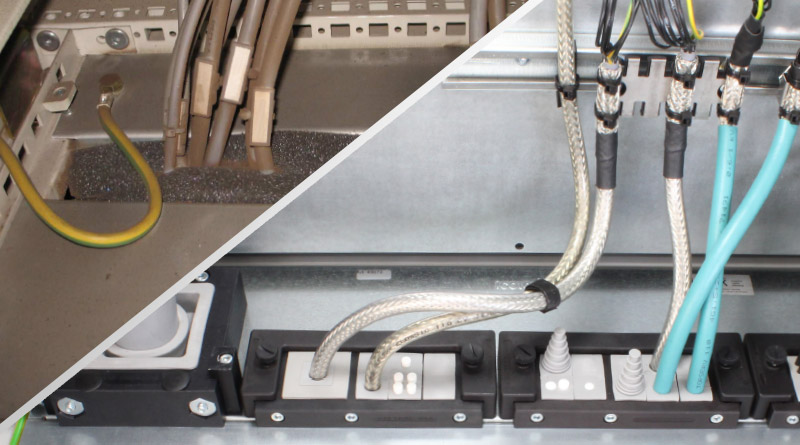 Control panels that are used in industrial production facilities must be reliably protected against the ingress of dirt and dust. The solution to dirty enclosure interiors: icotek enclosure base plates for dust-tight cable entry. Find out more »
icotek Base Plates at a Glance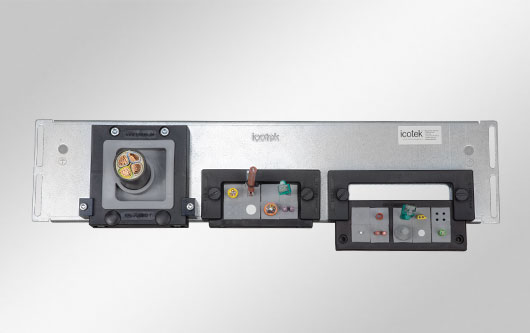 Enclosure Gland Plate with Slide Frames, IP54
Enclosure gland plate with slide frames, suitable for KEL-U cable entry frames.
» KDR-ESR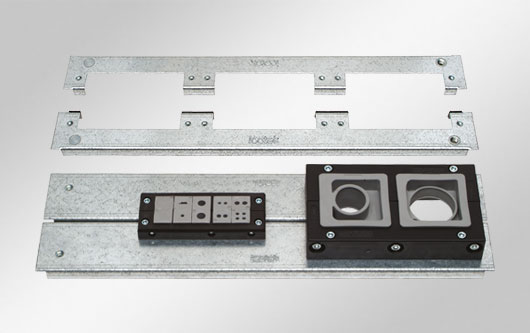 Split Enclosure Gland Plate, IP54
Split enclosure gland plate suitable for mounting KEL cable entry frames.
» KDR 2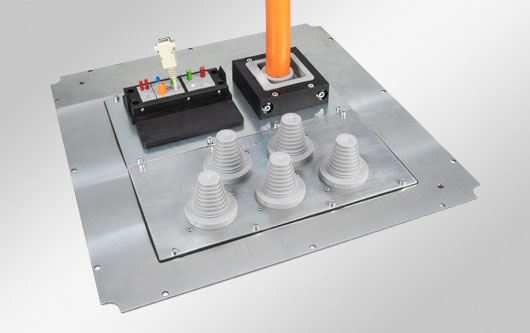 Enclosure Base Plate for MP Modular Gland Plates, IP54
Enclosure base plate for mounting of MP modular gland plates. Suitable for Rittal enclosures.
» KDR-BMP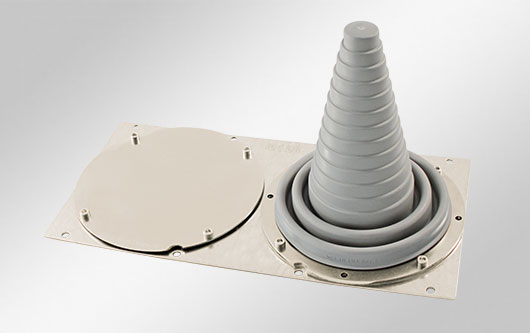 Modular Gland Plates, IP54
Modular gland plate system for mounting cable entry components in Rittal enclosure bases, roofs and divider panels. Suitable for enclosure base plate KDR-BMP.
» MP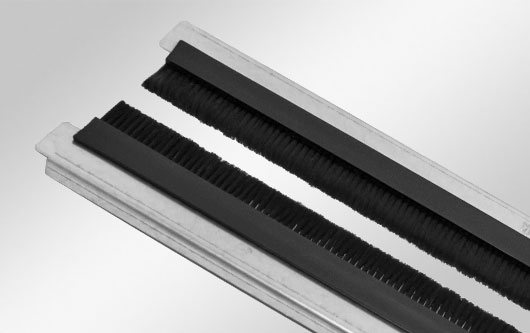 Enclosure Base Gland Plate with Brush Grommet
Split enclosure base gland plate with brush grommets for Rittal TS8 enclosures.
» KDR-BES
Universal Brush Strip with Clamp Profile
Universal brush strip for cable pass-through on enclosures, cabinets, server racks, panels, machines. Available in your required length!
» KDR-BES-U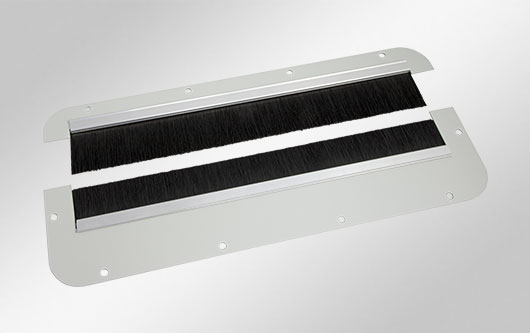 Split Flange Plates with Brush Strips
Split flange plates with brush strips for compact enclosures by Rittal.
» FP-BES-U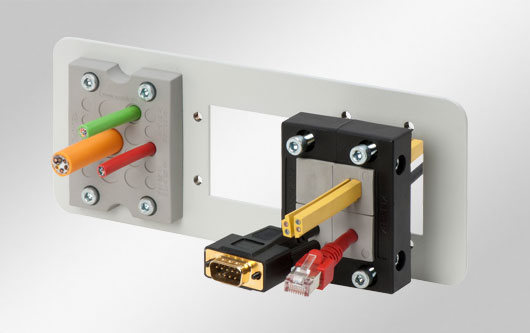 Flange Plates, IP54 - IP66
Flange plates for mounting cable entry components on compact enclosures, junction boxes or bus enclosures by Rittal and Fibox.
» FP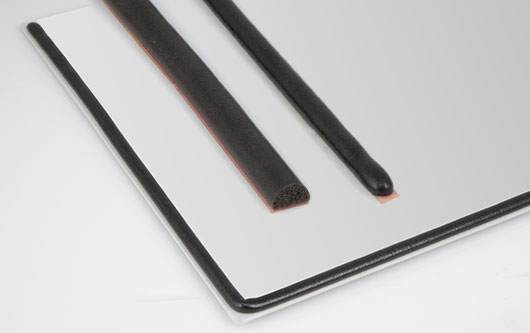 Sealing bead made of PU foam, self-adhesive
Self-adhesive foamed PUR seal for individual applications.
» Sealing Bead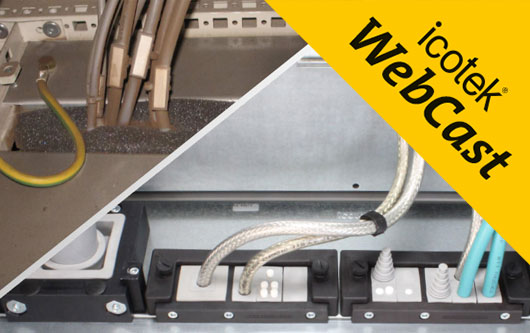 icotek WebCast: Avoid malfunctions due to dirty control panels
In this webinar we will show you how to effectively protect users and systems. Duration: 43 min.
Watch now!
The Problem: Dirty Control Panels
Control panels that are used in industrial production facilities must be reliably protected against the ingress of dirt and dust. Otherwise, the conductivity of deposits can lead to short circuits, and their thermal insulation capacity can lead to overheating of individual components. This can result in machine downtimes and, in the worst case, electric shocks or fire accidents.
The base of a control panel in particular can become a weak point if lines are not sealed sufficiently and the degree of protection of the control cabinet cannot be maintained.
In particular, components for ventilation and control panel air conditioning then suck the dust into the enclosure and distribute it there.
Caution!
Dust and Dirt …
... are often electrically conductive.
Risk of short circuit!
... can insulate thermally.
Risk of overheating/fire!
... are responsible for 30% of
machine downtimes!
... enter through the control cabinet floor
in 90% of cases!
The Solution: The Patented KDR Systems for Panel Base Cable Entry
Prefabricated enclosure base gland plates and modular gland plates with standard cut-outs for our KEL cable entry systems enable a quick and easy install. The KDR-ESR is a one-piece plate to be assembled on enclosure bases. Slide frames for the KEL cable entry frames are already pre-assembled.
Various flange plates that fit e.g. on AX / AE compact enclosures, KX / KL terminal boxes or BG bus enclosures by Rittal let you easily mount our cable entry devices at your enclosure wall.
Enclosure Base Plates –
Why the KDR Solution is Worth it:
Sealing of the control panel base with IP54 (certified acc. to EN 60529)
Extremely simple assembly / disassembly from inside the control panel. The enclosure does not need to be lifted!
During assembly, almost the complete base of the enclosure can be used for installation of cables
Even large connectors can be installed easily
Retrofitting possible without disconnecting cables. Everything can be built around the cables
No additional sheet metal work required
Long durability of the seals
The icotek flexibility: base plates are designed for Rittal VX25 / TS 8, Häwa H390 / H395 and nVent Hoffman ProLine G2 enclosures. Other sizes can be supplied on request
Assembly Video

Convince yourself of the simple assembly of our products.
Watch the assembly video!