Our service: No minimum order value. Short shipping times. 100% products in stock.
Cable entry systems and EMC cable shielding components
icotek – Innovative leader in cable management
Wherever a secure connection of machinery and equipment is required, the icotek cable management and entry systems are your best solution. Even in applications where extreme contamination by water, dust, vibration or extreme temperatures occur, we provide robust and reliable solutions.
Efficient cable entry with a high cable density.
The KEL-U, the original from icotek, convinces with a quick assembly, high packing density and the entry of pre-terminated cables.
More information
EMC shield clamps for 35 mm top hat rails
The flexible clamping range of the SFZ-M|MSKL covers 90 % of common cable diameters with only two sizes.
More information
Order now!
► No minimum order value
► Short shipping times
► 100% products in stock

Order form
The practical icotek product configurator
With the product configurator, you can now assemble your cable entry system with the required cable or adapter grommets.
Check it out!
Missed our IMAS-CONNECT™ webcast?
No problem! Watch our free webcast on the modular adapter grommet system IMAS-CONNECT ™.
Watch now!
Get to know us
icotek, makers of smart cable management systems, has been developing high quality innovative solutions since 1995. icotek's split cable glands and EMC solutions are ideal for today's mechanical engineering and plant construction industries.
With our World Headquarters, based in Eschach, Germany and from our global locations throughout Europe, Asia and America, we distribute our patented cable management systems all over the world.
Our ever expanding portfolio of products includes cable entry systems for pre-terminated and non-terminated cables as well as a full range of EMC shielding solutions.
With our completely split » KEL cable entry systems, pre-terminated cables with diameters from 1 - 75 mm can be routed quickly and sealed securely with up to IP66 / IP68 / UL type 4X. It also provides great benefits whether you are retrofitting or maintaining your application. The » split cable glands KVT and QVT utilise the same split design and are quickly assembled. These products perfectly provide cable management and routing solutions for prefabricated cables with e.g. D-Sub or PROFIBUS connectors.
The compact » cable entry plates are ideal for routing standard cables without connectors from 1.5 to 22 mm in diameter with minimum space requirements. High certified sealing rates up to IP68 / UL type 4X are achieved. Certificates can be provided upon request.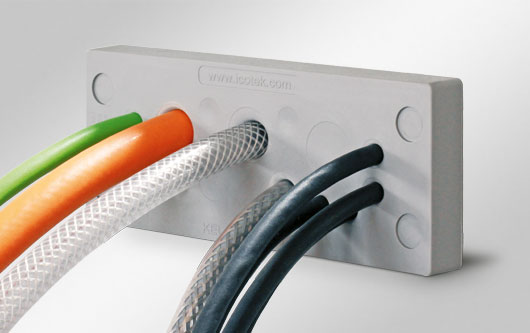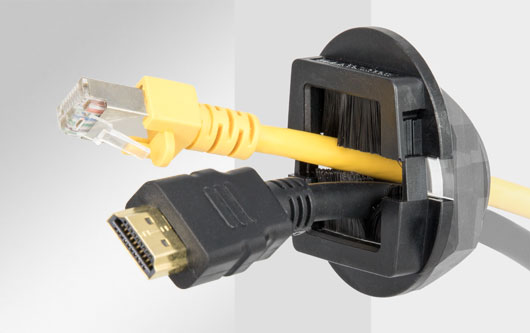 For a secure and structured cable routing and strain relief of electrical lines icotek offers several » strain relief plates for various mounting methods.
With CONFiX™ conduit routing components by icotek cables can be easily routed inside parallel corrugated cable conduits. They are perfect for machines, control panels or switch cabinets to ensure a maximum cable protection.
For easy assembly of icotek cable entry components and EMC cable shield earthing products as well as for your cable management needs icotek offers useful » enclosure accessories.
icotek also provides innovative solutions for EMC / EMI cable earthing applications. The icotek SKL » shield clamps are made for reliable and effective earthing of high frequency interferences and allow safe operation of machinery and equipment.
Besides our large range of innovative cable management products, high quality service is very important at icotek.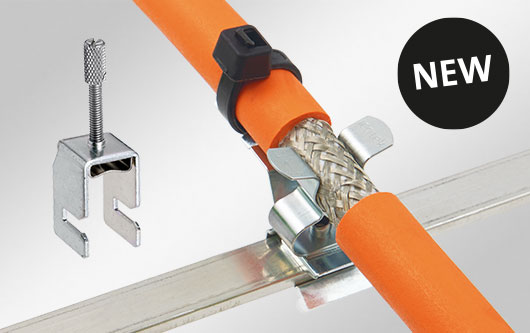 Made in Germany: Our ability to deliver is not affected by the corona virus.
Our products are available worldwide at any time!